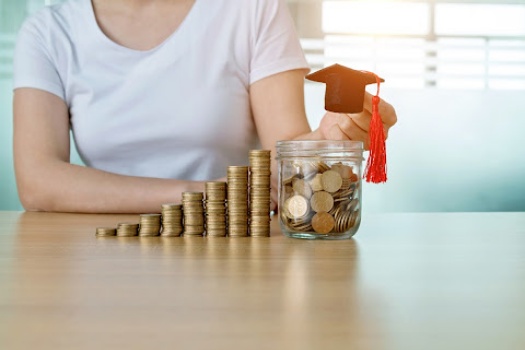 Supporting adult kids financially is not easy. Unfortunately, that's what many parents are going through right now. According to a study by Across Generation, close to 90% of Baby Boomers offer some kind of financial assistance to their adult children. Financial experts warn that unless adult kids get their finances in order, many parents may not enjoy retirement. The good news is that parents can prepare their kids to thrive financially. To increase your odds of succeeding, you may want to start early. Parents who teach their kids about money early tend to raise financially smart kids. We want to help you do that. So, in this post, we share four financial skills to teach your teenager before college.
Every Dollar Counts With Financial Skills
A single dollar can have a huge impact on your finances. As such, it pays to be tight-fisted with your money. Think before spending. Teenagers, for instance, love convenience. They prefer getting fast food at the drive-thru, grabbing coffee in the morning, or candy bars at the gas station.
While these items may appear insignificant, they can easily add up. Spending $30 a day can accumulate into $150 per week and $600 a month. That's a lot of money to let go of easily. So help your teen see the importance of every dollar.
Keep Your Overhead Low
Many teenagers spend lots of money on entertainment. They want to watch the latest movies and TV shows. While it's OK for them to do so, such expenses shouldn't take a toll on their finances. Fortunately, subscription pricing models can come to their rescue. Most models help users keep upfront costs low. However, everyone, especially teenagers, should learn to be cautious with financial skills.
Take video and audio streaming sites, for instance. They offer ad-free experiences for about $4 a month. That may seem like a big bargain. And many of them will fall for it. To help them see things clearly, ask your teenager if they could give out $48 from their wallets to just stream ad-free shows. And don't stop there. Help them review all their monthly subscriptions. Apart from entertainment platforms, it's not uncommon for teens to have other recurring expenses, like the internet, cable TV, and cell phones.
Warn them that these "needs" can easily exceed $300 a month if they're not careful. Advise them to cut what they don't need to keep their expenses low.
Be Frugal When Necessary
The ability to become a super-saver can be the difference between taking on debt and making ends meet when life gets tough. No one needs such lessons more than teenagers. The pandemic has shown us that things can get tough. Knowing how to switch to frugal mode can be a game-changer for financial skills.
So teach your child that when unexpected expenses come up, their income reduces or when they want to save more money, they should go frugal. This means using public transportation instead of driving or taking a taxi, ride-sharing, skipping restaurants, taking sandwiches to work, getting a roommate, and opting for basic cable.
Sock Money Away
Cutting costs like cable and internet to save money is one thing. Putting these savings in the bank where you cannot touch is something else. People who successfully keep their hands off their savings have a high chance of thriving financially. This skill also helps them achieve their goals faster.
Therefore, teach your teenager this important skill. Advise them to open a savings account and do everything possible to make the savings stick. When an emergency hits, they will thank you for preparing them in advance.
Teach Your Teens Financial Skills
Many American parents live paycheck to paycheck. This financial instability makes us vulnerable. And while you may be going through that, you have an opportunity to change that trend. Teach your teenager these useful financial skills before college. Good luck!